Doonside JRLC
News Report
News Update - 22nd August 2017
Author: Bob Marsh, 22/08/17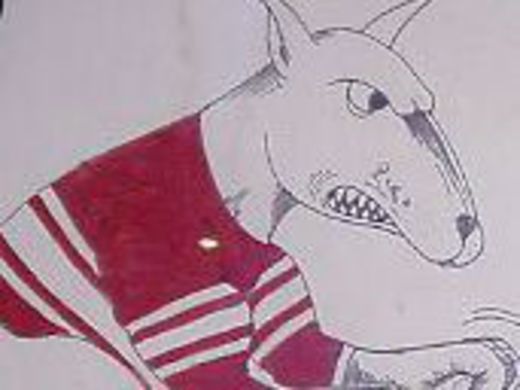 DOONSIDE A GRADE DIVISION 2 PREMIERS
UNDER 10 (1) MAKE IT BACK TO BACK PREMIERSHIPS
Doonside A Grade took out the Division 2 Premiership, with a 24 to 6 win over Penrith Waratahs at Windsor Oval on Sunday.
The team finished second on the competition ladder, before comfortably beating Quakers Hill 40-10 in the first semi, and then accounting for Hawkesbury City 28 to 6 in the Major Semi.
The teams win follows up from last years A Grade win in the division 3 Grand Final, which had several players also in the winning side this year.
DOONSIDE 24 (P.Faasisila, M.Graham, M.Max, P.Lolesio, J.Vidler tries: Norone Olive 2 goals) defeated Penrith Waratahs 6.
Saturday began with Justin Gregory's Under 12 (2)'s taking on Penrith Waratahs at Kareela Reserve in the division 5 Grand Final.
Waratahs proved a little too good winning 32 nil, but all the club is proud of the effort by the team in making the Grand Final.
I made it to Peppertree Complex to see the only game I've seen in over a month, and what a great game it was, with Doonside beating Brothers 28 to 24 in the Under 10's Division 2 Grand Final.
Les Preston's team last season won the division 3 Under 9's, and with only one new player to the team, they were able to go up a division and make it back to back premierships.
Well done to Les and all the kids, they were the first team into the Grand Final, and deserved their win.
DOONSIDE 28 (A.Toia-Alaimalo 2, T.Donevski 2, K.Evans tries: I.Guiliano, C.Guiliano, T.Donevski, P.Hodgekiss Goals) defeated Brothers 24.
Jeremiah Vaisima was awarded "Man of the Match".
The Under 16 Girls team did the Club proud by making the Grand Final.
They went down to Minchinbury by 26 to 12, but really played their hearts out. The Grand Final was always going to be between these two sides. Well done girls and coach Emily.
Robbie Lee's Under 15's went down to Lower Mountains by 36 to 8, but did really well to come from the bottom half of the "five" to make it to the "Big One".
That leaves one team left – our Under 12 (1)'s taking on Brothers in the division 1 Tier B Grand Final.
We will all be behind Red and the boys in their Grand Final at Windsor Oval at 9:00 on Saturday.
TRIVIA NIGHT
Don't forget our Trivia Night next Saturday at the function room Kareela Reserve at 6:30p.m.
Bob Marsh
Follow the site to get the latest news and results straight to your email